How To Make Chicken Stick Recipe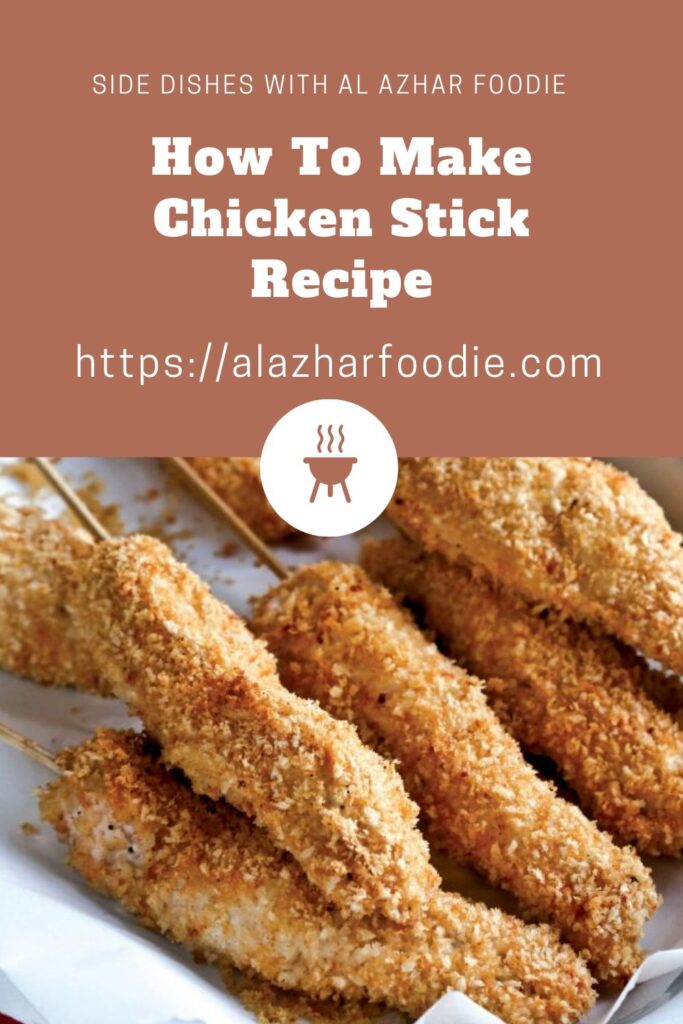 Topic: How To Make Chicken Stick Recipe 
Chicken Stick Recipe: Chicken Stick is a wonderful recipe. Non-eaters will like this dish very much. You can serve pan fried and fried chicken in various flavors. This dish prepared by marinating the pieces of chicken will be liked by everyone. Ingredients for making chicken sticks: You must have eaten a lot of chicken dish and all those dishes have different methods. Chicken stick also has its own way, in which the chicken breast is cleaned with a cloth and stabbed with a knife. The chicken is then mixed with all ingredients except oil to keep it marinated for about two hours and pan fryed later. How to serve chicken sticks: If you are at home If you want to feed some specials to the dinner party, then chicken stick is very good dish. You can serve it as a snack.
How To Make Chicken Stick Recipe
Print
Chicken Stick Recipe
Author:
Prep Time:

15

Cook Time:

35

Total Time:

50 minutes

Category:

Side Dish

Cuisine:

Indian
Chicken Steak Ingredients

4 pieces (large size, boneless) chicken breast

2 (Lightly Whipped) Eggs

1 tsp ginger paste

1 tsp garlic paste

1 cup onions, finely chopped

2 tbsp coriander leaves

2 Green Chillies, finely chopped

1 tsp black pepper powder

Flour (to thin coating)

1 tbsp vinegar

Salt to taste

Oil (to pan fry steaks)

Instructions
How to make Chicken Steak
1. Clean the chicken breast with a cloth and flatten it with a knife. Cut each breast into two pieces.
2. Now mix the chicken with all the ingredients except oil.
3. Keep to marinate for about two hours.
4. Heat a thin oil layer on a non-stick pan or griller.
5. When the oil is hot, put as many pieces of chicken on it as possible.
6. Once cooked from one side, turn them over. If your pan or griller is not big enough to grind all the pieces in one turn, you can cook the chicken in two turns as well.
7. Light the flame. When the chicken is cooked to the inside and looks soft on both sides, remove it and serve.
Key Ingredients: Chicken breast, eggs, ginger paste, garlic paste, onion, coriander, green chillies, black pepper powder, maida, vinegar, salt, oil
You May Also Like:
Thalassery Chicken Biryani Recipe
How to Make Baked Chicken Drumsticks