About Mustafa Rangoonwala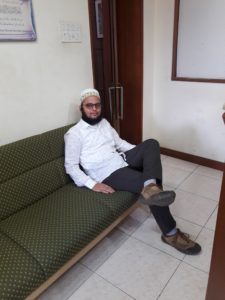 Hi! I'm Mustafa Rangoonwala (Khumusi) in Surat, India, and I've been writing family-friendly Health-related articles on Holistic Meaning for over 5 years. Then I took one of the Greatest Decision to Start dedicated Blog on Healthy Food. I'm SO glad you're here – we're basically best friends now, right?!
What You'll Find Here?
Healthy Food Habits with lots of your queries solved. Let it be with your recipe or anything related to food. You are Covered. Al Azhar Foodie offers In-depth knowledge regarding your Food Queries, which includes clean eating, healthy recipes. We will be covering a variety of dietary considerations, like Whole30, vegan, paleo, keto, etc.
As a Health Practitioner, I love recipes that are "May not be" quick but family-friendly. That's what you'll find here: food that not only tastes amazing but isn't just stuffed with Fast Food Items. You & Your kids will (probably) eat it, and you'll keep these healthy recipes on hand long.
My Story with Food Habits and then reincarnation of Healthy Food in my life.
I'd been interested in healthy eating at a very early age: I got shocked at age 23 because I was Just easting unhealthy foods like anything. Suddenly I felt like something was just not right about the typical standard Indian diet because it had got a taste of American and Chinese diet ("Not the Authentic One"). I became so conscious about Health and started sorting out things for me.
In 2015, when it was about two years of postpartum, I decided to start a blog on Holistic Meaning (Basically, it's about how to stay Healthy Holistically) to solve few problems I was having: Difficulty in sleep, jaw pain, and stubborn weight. I was shocked to find that all of the issues resolved within a couple of months on this whole-food-focused elimination diet. But my blog couldn't convey the message which I was trying to give because, after years, I found that my site is now more focused on Health and Wellness instead of Healthy Food Habits. After all, it was focused on Health mainly, and I was convinced for good! That's when I started Al Azhar Foodie blog for all of you, "My Friends," to stay Healthy by Eating Healthy Food.
By merely focusing on Organic and real food" and whole ingredients that make me feel great, I've found a sustainable way of eating that I hope will inspire you, too!!!
About Mustafa Rangoon
I'm Graphologist and Ganotherapist by Profession. I have done NLP, Clinical Hypnotherapy and many other courses thought, living in Surat, India. I love travelling, Exercise, and writing blogs, but my greatest love is still "Having Healthy Food". Besides, I run a different blog that helps other bloggers grow their platforms, and much more! I'm also the co-founder of "Al Anwar," which makes Healthy Hand Crafted Products such as Al Anwar Brain Booster, Al Anwar Lip Balm, Al Anwar Bee Pollen "Single Flower," Al Anwar Pure Honey.
At Al Anwar, we always give our 100% to provide you with Organic and Best Products at affordable prices. I'd love to chat with you about either if you're in the market to grow your business with us!
At Al Azhar, As we have just started the Journey on 14th May 2020, we expect Golden years to come with all your support and well wishes. I am glad that finally, I have started my Dream Project, "Al Azhar Foodie."
Want to get featured on Al Azhar Foodie?
I would love to hear from you if you are interested in getting Featured on Al Azhar Foodie, and this is once in a lifetime opportunity for you to Get Featured on.
All you have to do is contact us with your Special Recipe in which you are expert and in which you see potential to convince us to post your recipe on our blog with Do-Follow backlink for your site, blog, or even social media account link..whatever, etc.
Getting Featured on Al Azhar Foodie is for Limited Time only, and we will be closing it as soon as we reach the Promotional Recipes threshold. This program if for both of us to get familiar with the help of Healthy Food Recipe.
Signing Off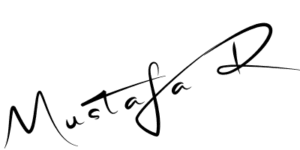 M Mustafa Rangoonwala