How To Make Chocolate Truffles At Home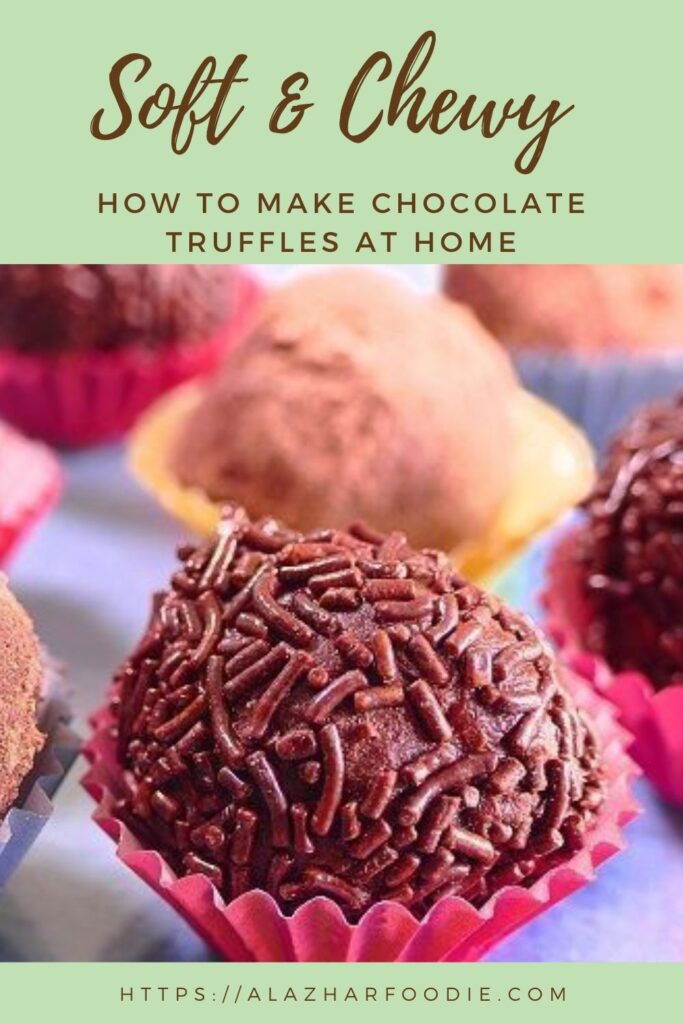 Topic: How To Make Chocolate Truffles At Home
The chocolate truffles are a kind of chocolate bonbon very easy to do at home and you will see in many patisseries. Not to be confused with truffles, the tuber, as they only take their shape. Today we will see how to make chocolate truffles at home.
Chocolate truffles have to be done without a defined form since I have seen recipes that are made in the form of balls and they are very good but if we follow the original recipe for chocolate truffles better.
Chocolate truffles originated in Belgium, where else. One of the paradises for chocolate lovers. In this country you can find hundreds of shops, chocolate shops and confectioneries with a thousand desserts and chocolate bonbons. If you are a chocolate lover, be sure to go to Belgium to discover its great secrets.
Who can resist good chocolate truffles? Truffles is a highly prized – and very expensive – blackish-colored mushroom. The ancient Egyptians already used them in their culinary preparations. But these chococale truffles have little to do with this fungus. Both in flavor and in price, since the ones we propose here are very cheap to make. They are called that because they are very similar in shape and color. If you are a chocolate lover, you will love these chocolate truffles at home.
How To Make Chocolate Truffles At Home – Tips For Best Chocolate Truffles
Watch out for room temperature. Working with chocolate in a normal kitchen is sometimes difficult. To melt it, always use a bain-marie, which is done very slowly. Also as a tip when shaping them is to wash your hands before with cold water since it will drop a bit the temperature of your hands and the chocolate will not melt as much.
Use whipping cream. In this dessert we will need cream with high-fat content, it is not worth the normal kitchen cream.
Use pure cocoa powder. To dip the chocolate truffles it is better to use cocoa powder, they look great. You can also use chocolate noodles, some nuts crushed into small pieces or for example grated coconut.
Make them irregularly. To make them more authentic when we take those small portions of chocolate we must leave them irregular, so they resemble real truffles.
Don't use sugar. In some recipes icing sugar is used but in this one it is best to leave that bitter touch of dark chocolate. Of course, if you really like the sweet add it, or you can make some white chocolate truffles.
With all these tips I hope you can make delicious chocolate truffles these days to accompany with a coffee. I guarantee that your guests will be very happy with this chocolate truffle at home recipe .
Print
How To Make Chocolate Truffles At Home
300g chocolate

200ml of whipping cream, also known as whipping cream

50g butter

chocolate noodles

Cocoa Powder or Any topping
Instructions
HOW TO MAKE BLACK CHOCOLATE TRUFFLES:
1.- In a water bath, melt the chocolate together with the butter. You could also do it in the microwave but I personally recommend doing it in a water bath, because this way the chocolate is brighter and because in the microwave there is a danger of burning the mixture if we are not very careful.
2.- When it has melted, add the whipping cream and mix until all the ingredients have been integrated
3.- Pour all the mixture into a bowl and let it cool completely. 1 full day at room temperature or 4 hours to a full night in the fridge
4.- When it has hardened, take a teaspoon of the dough and place it on a plate. We repeat the process and we are putting several teaspoons of the dough on the plate
5.- Take one of the portions and shape it into a ball. It doesn't have to be perfect (real truffles have an irregular shape). Then we roll it on the topping we want – chocolate noodles, colored noodles, cocoa powder … You can even bathe them in white chocolate – We put it in a small mold of muffins or cupcakes and it's ready
Keywords: How To Make Chocolate Truffles At Home, How To Make Chocolate Truffles At Home Easy