Sweet Iced Green Tea Recipe
Topic: Sweet Iced Green Tea Recipe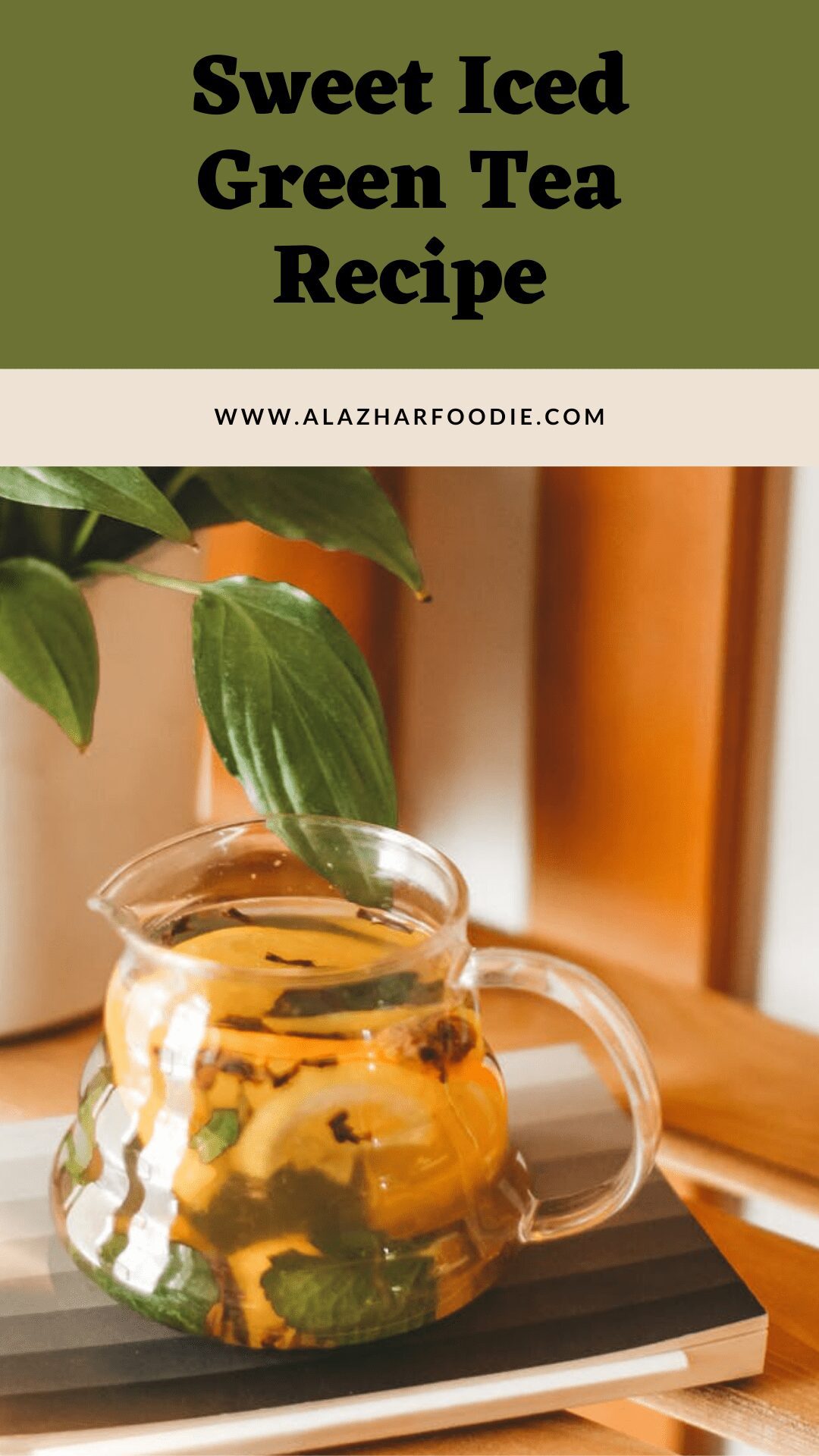 Sweet Iced Green Tea Recipe
Iced green tea with lemon, lime, and fresh mint is a delicious and energising beverage for those hot summer days. Each glass contains antioxidants and is naturally sweetened with honey.
On those scorching hot days, a nice glass of iced green tea rapidly quenches your thirst. What's even better is that you can add freshly squeezed citrus juices to the drink for the ideal flavour combo. Lemons have a reputation for making your lips pucker. Lime juice is added to the mix to soften the sourness and even out the tartness.
When I'm in the mood for something particularly refreshing, an Arnold Palmer (half tea, half lemonade) does the trick. It strikes the proper blend of sweet, tart, and astringency for me. However, instead of brewing a robust black tea, I prefer a more mellow green tea for its gentler fragrant flavour and additional health advantages.
Teas available
Green tea bags can be purchased at any of your local markets. The Numi organic jasmine green tea blend is one of my favourites. The fragrant elements of the jasmine flower contribute a delightful scent. You can also brew whole loose leaf green tea like pearls, albeit the delicate flavour may necessitate more tea and longer steeping durations. If you prefer a stronger and more astringent flavour, powdered Matcha is available. Begin with one teaspoon per 8 ounces of water and gradually increase to taste.
Tea is being brewed.
Brewing periods for green tea can range from 1 to 5 minutes. The stronger the flavour and bitterness, the longer you steep. Check the label for specific instructions based on the tea grade and form (ground, loose-leaf, or whole leaves).
Temperature of tea
Delicate green tea leaves should be steeped in the water below boiling temperature, between 170 and 185°F. This will assist in keeping the leaves from burning and reduce too bitter overtones.
The concentrated brewed tea is diluted with cold water to fast cool down. Refrigerate until ready to use for several days, or finish the iced tea and enjoy immediately!
Facts about the honey sweetener
Honey is chosen as a natural sweetener for several reasons. Each honey variety has a distinct flavour character due to the nectar from the flowers and regions pollinated by honeybees. The type of golden sticky syrup used (clover, Tupelo, wildflower, to name a few) adds character to your tea by providing more complex and aromatic notes than cane sugar. Furthermore, it is less polished, either pasteurised or raw.
Honey contains the same calories as sugar (4 calories per gram). It is, however, roughly 10 to 20% sweeter. This is owing to the honey's greater fructose-to-glucose molecule ratio. Fructose is approximately 1.7 times sweeter than sugar (sucrose), while glucose is 15% sweeter than sucrose.
This means you can use slightly less honey to achieve a similar sweetness level to sugar, saving calories.
A refreshing drink made with fragrant green tea, freshly squeezed juice, golden honey, and cooling mint. Make a pitcher of iced green tea with just six simple ingredients for any time the days begin to warm up, and you need a quick and delicious beverage!
Sweet Iced Green Tea Recipe
Print
Sweet Iced Green Tea Recipe
Iced green tea with lemons, citrus, and fresh mint is a delicious and energising beverage for those hot summer days. Honey is used to sweeten each drink naturally.
Author:
Prep Time:

6

Cook Time:

15

Total Time:

21 minutes

Category:

Drinks

Cuisine:

Asian
1/4 cup

lime juice, plus 3 sliced limes for decoration

1/4 cup

lemon juice, plus 2 sliced lemons for garnish

5

c. water

5

tea bags of Jasmine Green Tea

1/4 cup

honey, plus additional if desired
There are

18

mint leaves.
Instructions
Fill a big pitcher halfway with lime and lemon juice.
Put two cups of water to a boil in a medium saucepan. When the water temperature hits 170°F to 185°F, add 5 green tea bags to the hot water.
Steep for 3 minutes or as directed on the box.
Gently press the tea bags against the pan with a large spoon to extract more tea. Remove and discard the tea bags from the saucepan with care.
Whisk within honey until it has dissolved completely. Fill the pitcher halfway with the tea and honey mixture.
Fill the pitcher with 3 glasses of cold water. Stir until completely combined. If desired, add extra honey.
Serve cooled green tea with ice cubes, a few lime slices, lemon slices, and 3 fresh mint leaves in each glass.
Equipment
Saucepan (about 2-3 quarts)
Thermometer with Instant Read
Notes
8 oz. serving size
Because this tea is on the sweeter side, add more honey to the taste.
Nutrition
Serving Size:

1 cup

Calories:

46

Sugar:

11g

Sodium:

5mg

Fat:

0.01g

Saturated Fat:

0.001g

Carbohydrates:

13g

Fiber:

0.1g

Protein:

0.1g
Keywords: sweet iced green tea recipe, healthy sweet iced green tea recipe, how to make a gallon of sweet green tea, sweet iced green tea recipe
People Also Ask:
What to put in green tea to make it sweet?
If you've soaked the tea for too long, you can add a splash of fresh lemon juice or lemon slices to neutralise any bitter aromas. Alternatively, you can sweeten this earthy brew with a few drops of honey or raw sugar or even a sprig of stevia. It is possible to increase the flavour of green tea with herbs and spices.
What is the healthiest sweetener for iced tea?
Natural Sweeteners That Work
Honey. Honey is by far one of the world's most popular and possibly healthiest sweeteners.
This is maple syrup. Maple syrup isn't just good on pancakes.
Agave nectar is a low glycemic index natural sweetener.
Molasses. Molasses is a sugar cane or sugar beet juice.
How do you sweeten cold brewed green tea?
Make the simple syrup while the tea is cooling. You won't be able to dissolve sugar immediately into the tea because it won't be hot. Instead, make a simple syrup with equal parts sugar and water to add to the tea when it's time to serve. To sweeten 8 cups of tea, use around 1/3–1/2 cup simple syrup.
Recommended Articles:
Coconut Water Smoothies Recipe
Olive Garden Peach Bellini Tea Recipe