How Long Does Asparagus Keep?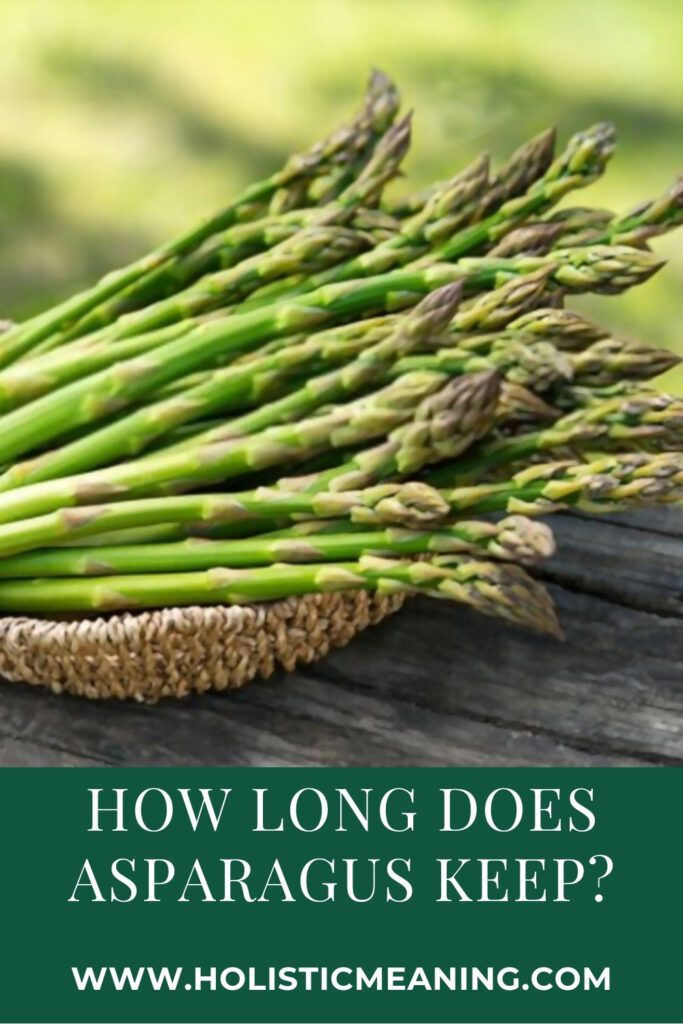 Topic: How Long Does Asparagus Keep?
If you have a large quantity of asparagus that you would like to keep, the best way is to freeze it; for best results, use local asparagus when in season. Out-of-season asparagus that have been imported from other countries tend to be less tender and have a milder flavor. Choose spears that are at least as thick as a pencil, as these freezes better.
Before blanching the asparagus, cut off the hard ends and leave them as spears. You can blanch the asparagus in boiling or steaming water. Have a large bowl of ice water ready to transfer the vegetables when they are whitened.
Blanching asparagus: boiled water method
Place plenty of water in a pot and bring it to the fire. When it comes to a boil, add up to 500g of asparagus and let it blanch for 2 to 5 minutes, depending on its thickness. When time passes, strain the blanched asparagus and transfer to cold water. Leave them in the cold water for the same amount of time you have left them in the boiling water. Drain.
Blanching asparagus: steam method
Bring the water to a boil under the steamer basket and place the asparagus in the basket. Cover and steam for 3 to 6 minutes, depending on the thickness of the spears. After the time is up, immediately transfer the spears to cold water and leave them there for the same amount of time you have steamed them. Drain.
How to freeze blanched asparagus?
The simplest way to freeze blanched asparagus is by placing the blanched, cooled, and drained spears in freezer-safe bags or containers. Label with the date and freeze.
How long does asparagus last in the refrigerator?
It is best to consume asparagus as soon as possible after purchasing it. It is advisable to keep them in the fridge rolled up in a damp cloth. The asparagus can be held in the refrigerator between three days and one week and one day in a cool place.
How to keep asparagus in the refrigerator?
It is best to use a plastic or glass container with an airtight lid. Save the asparagus in the refrigerator for five to seven days as a maximum. The asparagus cooked better preserved if the guards a few days. After that, they start to lose their flavor and firm texture.
How long is the asparagus season?
The wild asparagus season runs from March to May, although some varieties also grow in February and June, sprouting spontaneously in the field in spring. Wild asparagus (also called asparagus) should not be confused with cultivated greens belonging to another variety.
Recommended Articles:
How to clean stainless steel appliances with baking soda
Mountain Dew Glow In The Dark Recipe
easy dessert recipe for dinner party