Broccoli Cornbread Recipe Without Cottage Cheese
Topic: Broccoli Cornbread Recipe Without Cottage Cheese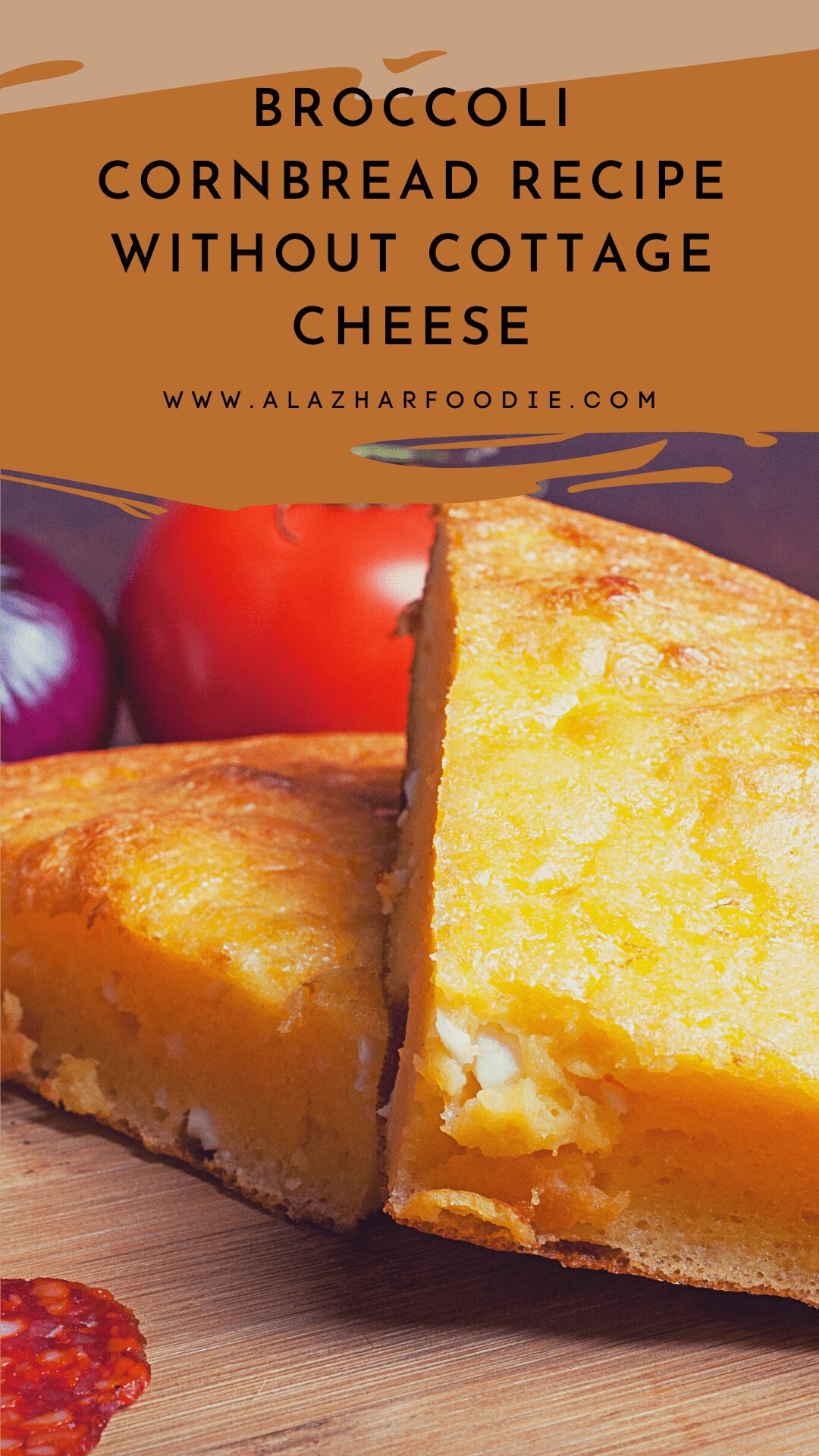 Broccoli Cornbread Recipe Without Cottage Cheese
Recipe for fluffy broccoli cornbread with a few essential ingredients and a tonne of broccoli-cheese flavour! An absolute southern favourite, this fluffy, delicate cornbread variation. This spring (can I still call it that?) I thought it would be great to share some of the traditional southern dishes I've picked up after relocating to North Carolina.
After all, southern comfort food not only makes you feel good when you eat it, but it's also a massive hit at parties, business functions, and feeding picky eaters. *wink* When cooking for a large group of people, especially children, I always choose southern cuisine. Ham, potato salad, macaroni and cheese dishes, and broccoli cheese cornbread will all be gone in no time.
Cornbread is a traditional Southern dish.
Cornbread is prepared in a variety of ways in the south. The most traditional cast iron pan cornbread is baked in bacon oil to generate crispy edges. There are, however, fluffier versions with a variety of add-ons. I recently attended an occasion where a new acquaintance brought her version of broccoli cornbread.
Due to the inclusion of cottage cheese, it had a luscious deep casserole-like feel and was packed with broccoli cheese delight. Even though I enjoyed her broccoli cornbread dish, I thought I'd try making something similar but with a fluffier texture. As a result, today's Fluffy Broccoli Cornbread Recipe has been significantly altered, with cottage cheese replaced with sour cream!
Making broccoli cornbread with sour cream rather than cottage cheese provides the same level of wetness while maintaining a light, pillowy texture. The recipe calls for onions, spices, and shredded cheddar cheese to appeal to its zesty broccoli.
Broccoli Cornbread Recipe Without Cottage Cheese
Print
Broccoli Cornbread Recipe Without Cottage Cheese
Comforting southern cornbread packed with delectable broccoli cheese delight!
Author:
Prep Time:

10

Cook Time:

30

Total Time:

40 minutes
2

–

8.5

oz boxes cornbread mix (

17 oz

)
a dozen big eggs

1 gallon

sour cream

3/4 cup

butter, melted

1 teaspoon

powdered garlic
paprika, 1 teaspoon
a half teaspoon of salt

12 oz

. thawed frozen broccoli

3/4 cup

onion, chopped

2 cups

cheddar cheese, shredded, divided
Instructions
Preheat oven to 375 degrees Fahrenheit. Spray a 9 x 13-inch baking dish with nonstick cooking spray or grease it.
In a large mixing basin, combine the cornbread mix, eggs, sour cream, melted butter, garlic powder, paprika, and salt. Make sure the mixture is smooth by whisking until it is.
Half the broccoli florets are the largest. Toss the cornmeal mixture with the broccoli, sliced onion, and 1 1/4 cup shredded cheese. Stir until everything is thoroughly blended.
To bake, spoon batter into the pan. Over the top, sprinkle the remaining 3/4 cup shredded cheese.
Bake for 40 minutes, or until golden brown on the sides and a toothpick inserted in the centre comes out clean. Before cutting and serving, allow the food to cool for 10 minutes.
Nutrition
Serving Size:

1 piece

Calories:

212 kcal

Sugar:

4g

Sodium:

347mg

Fat:

14g

Saturated Fat:

7g

Carbohydrates:

15g

Protein:

5g

Cholesterol:

65mg
Keywords: broccoli cornbread recipe without cottage cheese ,broccoli cornbread recipe with cottage cheese
Recommended Articles:
Ranch Dressing Recipe With Greek Yogurt
Coconut Water Smoothies Recipe